MANILA - Presidential Spokesperson Harry Roque on Friday said a "growth" was found in President Rodrigo Duterte's digestive tract following his medical examination.
Roque said the President gave this information during the joint military-police command conference in Malacañang on Thursday.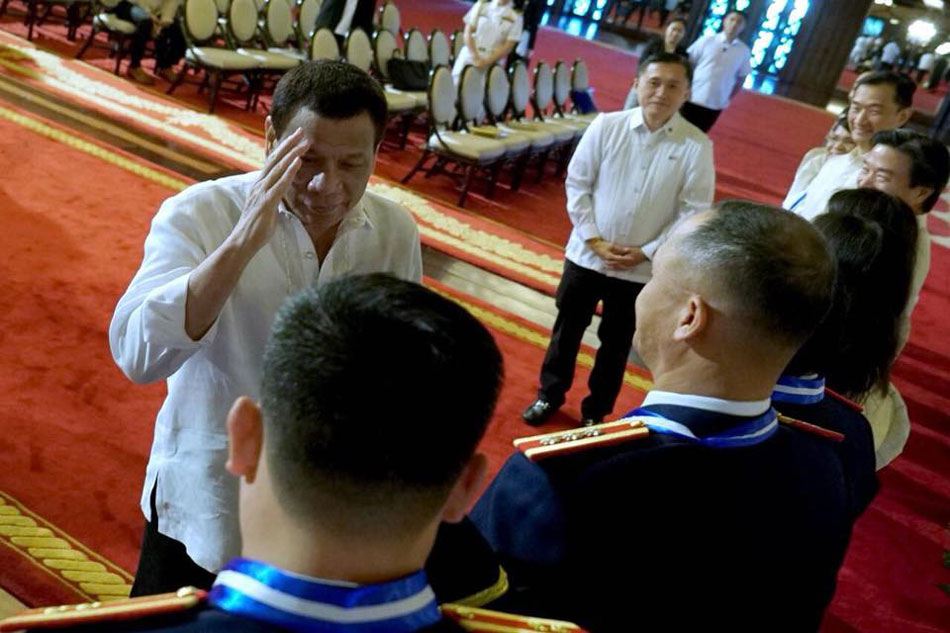 He said the growth was the reason why doctors wanted to conduct another round of tests on the President.
Duterte on Thursday said he went to the hospital on Wednesday to undergo medical tests.
"Endoscopy was recommended, from his own words ha, in the general command conference, because they wanted to be sure. There was a growth and they wanted to know more about the growth," Roque said in a Palace press briefing.
"He had a general exam and after which, I supposed from what he said in the command conference, they wanted a more specific exam, zeroing on something."
Roque said he was not exactly sure what specific test Duterte went through - whether it was an endoscopy or colonoscopy.
In a speech on Thursday evening, Duterte said he stayed for an hour at the Cardinal Santos Medical Center in San Juan City to undergo some tests.
He said in jest: "If it's cancer, it's cancer. If it's third stage, no more treatment. I will no longer prolong my agony in the office."
Roque said based on his recollection, Duterte went for another round of endoscopy. Executive Secretary Salvador Medialdea told ABS-CBN News on Thursday the President underwent colonoscopy, "which he submits to on a yearly basis."
Endoscopy is a procedure used to visually examine the upper digestive tract and is done by inserting a long, flexible tube equipped with a camera through the mouth.
Colonoscopy, on the other hand, "is an exam used to detect changes or abnormalities in the large intestine (colon) and rectum," according to the Mayo Clinic. It is done by inserting a long and flexible tube equipped with a camera into the rectum.
Duterte last week said he recently underwent endoscopy and colonoscopy. He said he needed to undergo these procedures because he suffers from Barret's esophagus, a complication of gastroesophageal reflux disease.
Questions about Duterte's health surfaced anew after he skipped Wednesday's Pagcor event at the Palace and was represented by Medialdea.
Roque said he was not aware that Duterte paid a visit to the hospital. The President's top aide, Bong Go, meanwhile, only denied that the chief executive was "admitted" to the hospital.
There have been persistent rumors about Duterte's health. One of his political enemies, communist leader Jose Maria Sison, had previously claimed that the supposed darkening on the President's face was a sign of a serious kidney ailment. The President denied Sison's allegations.
Roque said the President would be upfront about his health if he is dealing with something serious. He said the chief executive's health condition, unless life-threatening, must be treated as confidential.
Duterte, 73, is the oldest in history to be elected to the post.
Source: news.abs-cbn