MECCA- A Muslim pilgrim who was on a tour to the Holy land of Saudi Arabia ended his life by jumping from the roof of the Grand Mosque in Makkah to the ground floor of the circumambulation nave (Tawwaf area).
Though there are disputed reports about the origin of the faithful, however, a leading Saudi portal Ajel reports that the deceased was a 26-year-old French convert.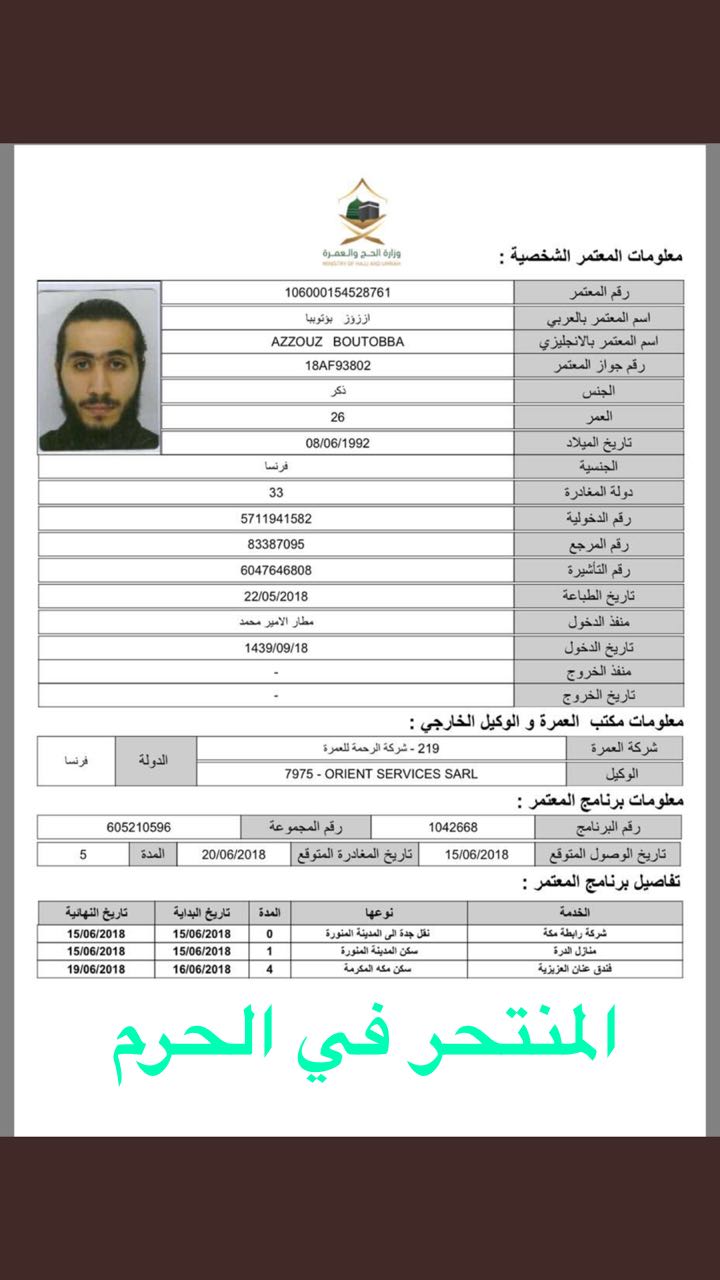 The media spokesman for the police of the Makkah region detailed that at 9:20 pm on Friday, the youngster jumped from the roof of the Grand Mosque generally labeled Haram Sharif by the Muslims, to the ground, which caused his death immediately after his fall.
"He was transferred to the hospital, and the completion of the procedures, and investigate the reasons for the jump, despite the presence of iron fence to protect the entire perimeter of the surface,' he added.
The motive of the individual – who took his life just feets away from the Holy Kaabah – is still under the wraps, however, investigations are underway.
Previously in Feb. 2017, a man tried to light himself on fire inside the complex but was prevented from doing so.