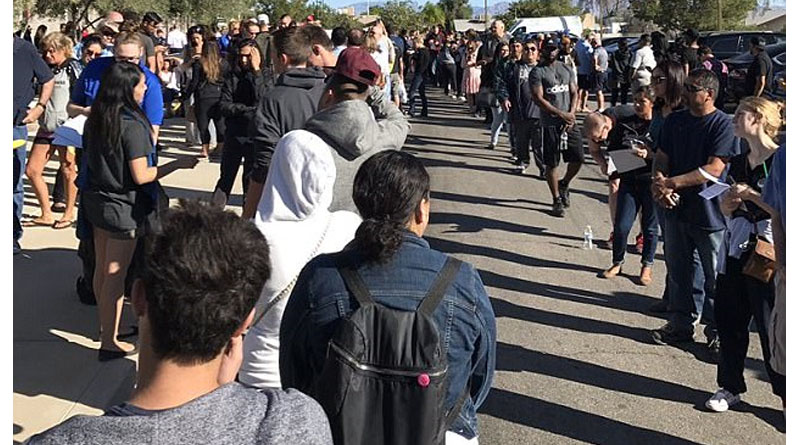 Filipino residents of Las Vegas, Nevada offered their support to the victims of the recent mass shooting by donating blood.
Heeding the call of Clark County Sheriff Joseph Lombardo to donate blood, the whole Vegas community rushed to blood banks and hospitals in the area, such as United Blood Services and University Medical Center, even though they had to queue for several hours.
"What you see right now, it's all about love and community. As you can say, you know – parang sa Pilipinas 'di ba? – lahat tayo kapamilya ngayon," ABS-CBN TFC quoted Toby Acuna, a Filipino volunteer, as saying.
On Sunday, 58 people were killed and more than 500 sustained injuries during a country music festival at the Las Vegas strip, including Arthur Andrade, a Filipino-American whose stomach was punctured by a bullet.
Police have identified Stephen Paddock as a suspect in the shooting. The case is still under investigation.
Photo credit: Justin Watkins via Daily Mail
Classifieds
Lost and found passport .. Today morning near Salwa rumathia.. Contact Mr Joseph 97546092
Tue 17 Oct 2017 3:37 pm
Please contact this no 96629955 Reported by  Mohammed Akram    
Mon 16 Oct 2017 3:44 pm
NOW HIRING ---- VET DOCTOR ( Filipino Nationality Only ) Please Send Your CV on...
Wed 11 Oct 2017 6:20 pm